Fashion
The Ultimate Guide to Planning a Baby Shower in Sydney: 5 Tips and Ideas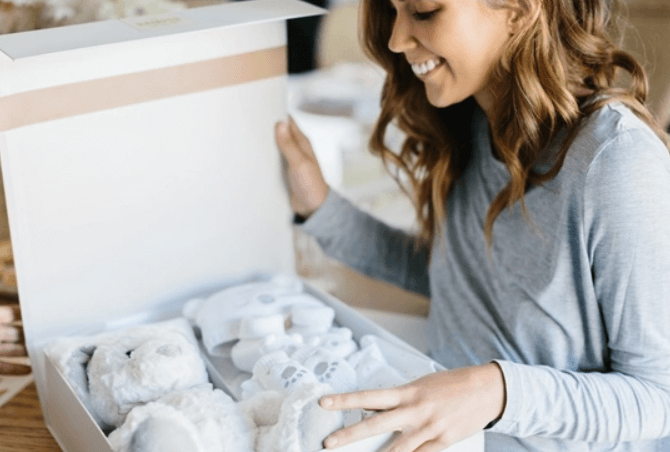 With a 2.4% increase in births between 2020 and 2023, Sydney is experiencing a growth in expectant mothers. Planning the ultimate baby shower in Sydney may seem overwhelming, but it can be a fun and memorable experience with the proper guidance. Also, you may consider the mother-to-be's preferences and guest list size when choosing from a wide selection of baby shower venues in Sydney. Get creative with decorations, whether through DIY projects or professional help. With Sydney's diverse food scene, there are plenty of catering options to accommodate dietary restrictions.
Here are the top guide to planning a baby shower in Sydney:
1. Choose the Perfect Location
The location is one of the first things to consider when planning a baby shower. Sydney is home to a wide range of venues perfect for hosting a baby shower, including parks, beaches, restaurants, and function rooms. When choosing a location, consider the number of guests you'll be inviting, the time of year, and the shower's theme. Consider one of Sydney's many parks or beaches if you're looking for an outdoor venue. Meanwhile, restaurants or function rooms might be more appropriate as indoor baby shower venues in Sydney.
2. Set the Tone With a Suitable Theme
A baby shower theme can help set the tone for the event and make it more memorable for guests. There are many themes to choose from, including traditional pink or blue themes for gender-specific showers and more unique themes like a "Books and Brunch" shower or a "Nursery Rhyme" shower. When choosing a theme, consider the preferences of the mother-to-be and the guests and the location and time of year. Remember to send out invitations at least 4-6 weeks in advance to give guests plenty of notice. And consider adding some personal touches, like photos or custom wording, to make the invitations even more special.
3. Decorate With Style
Decorations are essential to any baby shower and can help tie the theme together and create a festive atmosphere. Sydney has plenty of party supply stores where you can find everything from balloons and streamers to tableware and centrepieces. If you want something more unique, consider DIY decorations like a diaper cake or a onesie garland. When it comes to decorating, don't be afraid to get creative! DIY decorations can be a cost-effective and fun way to add personality to the event. And remember to include some baby-related items like rattles or stuffed animals in your decor.
4. Plan the Perfect Menu
Food is an essential aspect of any baby shower, and Sydney's growing population, projected to reach 6.1 million by 2031, means that the demand for planning resources will likely remain high. When planning a brunch or lunch shower, finger sandwiches, fruit platters, and pastries are widespread. Afternoon tea can include scones and mini cakes, while a buffet or plated dinner can provide a more substantial meal. Whether catering or creating a DIY menu, be sure to confirm the guest count and dietary restrictions beforehand. Preparing some items in advance can also reduce stress on shower day.
5. Activities and Games
Finally, consider incorporating some fun activities and games into the baby shower. From guessing the baby's weight and due date to decorating onesies and playing baby-themed trivia, plenty of games and activities will keep guests entertained and engaged. And remember to provide some prizes for the winners! When selecting games and activities, think about the personality and interests of the mother-to-be and her guests. And remember, the goal is to have fun and celebrate the upcoming arrival of the new baby!
Baby showers can be a fun and rewarding experience, especially when you have the right resources and ideas. From choosing the perfect location to selecting the right decorations, menu, and activities, there are many ways to make your baby shower unforgettable for the mother-to-be and her guests. So take the time to plan, get creative, and enjoy the process of creating an extraordinary event for the newest addition to the family.