Life Style
Finding the Best Budget Hotels in Sydney CBD: Tips You Should Know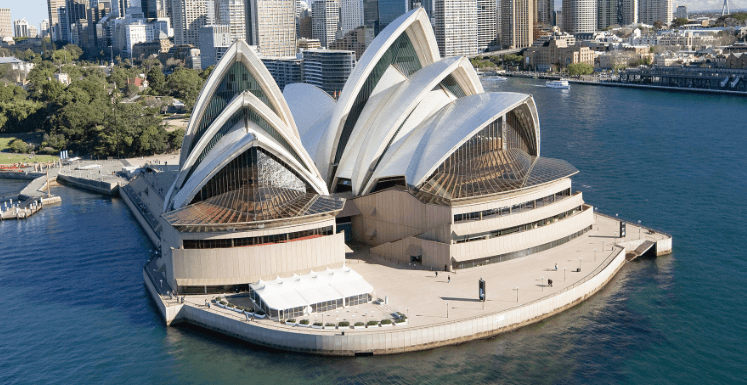 Sydney CBD is the commercial and cultural hub of the city. It is the primary location for many of the city's landmarks and attractions, like the Opera House, the Sydney Harbour Bridge, and the Royal Botanic Garden. So, if you are in the city for a few days and looking for a budget stay, you should know a thing or two to find the accommodation of your choice.
Read the following section to know how to find the best budget hotels in Sydney CBD that meet your needs and budget.
Research Your Destination
The first step in finding the best budget hotels is thoroughly researching your destination. It includes finding the best neighbourhoods to stay in, the local transport options, and any notable landmarks or attractions. By doing this research, you'll be able to identify the best budget hotels conveniently located and in a safe and desirable area. Some of the neighbourhoods that can offer various budget-friendly options for travellers visiting the Sydney CBD are Surry Hills, Chinatown, Potts Point and Darlinghurst.
Check Online Reviews
The best way to determine whether a budget hotel is a good choice is to read online reviews from previous guests. Various websites have reviews and ratings from real guests who have stayed at the hotel. This can provide valuable insights into the hotel's cleanliness, staff, amenities, and overall quality. Also, pay attention to any recurring issues mentioned in the reviews, as this can signify a bigger problem.
Ask for Recommendations
When searching for the best budget hotels in Sydney CBD, ask for recommendations from friends, family, or coworkers who have travelled to your desired destination. They may have personal experiences and insights to help you find a great budget hotel that meets your needs. Travel agents and online travel forums can also provide valuable recommendations and insights on budget accommodations in your desired location.
Look for Discounts and Deals
Many budget hotels offer discounts and deals to attract guests. These may include early booking discounts, seasonal promotions, or loyalty programs. Check the hotel's website or social media pages for any current deals or promotions. You can even receive exclusive discounts and offers as you sign up for email newsletters.
Consider the Amenities
When choosing a budget hotel, it's essential to consider the amenities provided. While budget hotels may not offer the same level of luxury as high-end hotels, they should still offer the basic amenities needed for a comfortable stay. These may include free Wi-Fi, breakfast, 24-hour reception, and air conditioning.
Compare Prices
When looking for budget hotels, comparing prices is essential to ensure you're getting the best deal. Many travel booking websites offer price comparison tools that allow you to easily compare prices from different hotels. Also, check the hotel's website directly, as they may offer better deals than third-party booking sites.
Book Directly With the Hotel
Booking directly with the hotel can often result in better deals and more flexible cancellation policies. Hotels may also offer special perks, such as free breakfast or room upgrades, to guests who book directly. Call the hotel directly or book through their website to take advantage of these benefits.
Finding the best budget hotels is not just about finding the cheapest option. It's about finding a hotel that offers the best value for your money while meeting your needs and expectations. So, take your time to research and compare different options, consider the location, amenities, and reviews, and be open to alternative accommodations. By following these tips and prioritising your needs, you can find the best budget hotel to make your travels both affordable and enjoyable.