Tech
4 Insider Tips On How to Make Your TikTok Look Stunning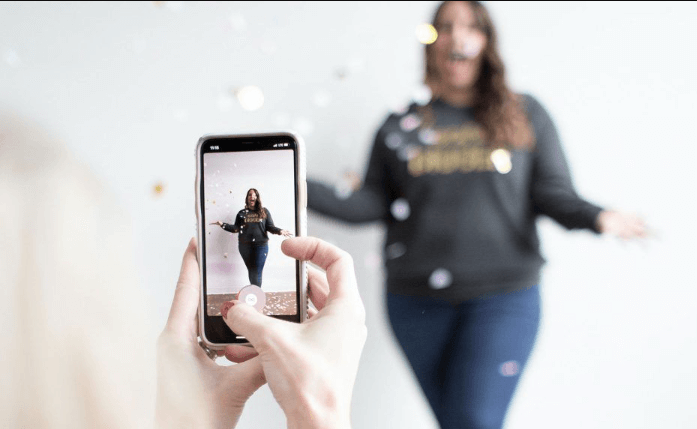 Are you tired of scrolling through TikTok and feeling like your videos just don't measure up? Well, from now on, have no fear. With these 4 insider tips, you'll be able to take your TikTok game to the next level, and everyone will be busy double-tapping and sharing your videos in no time.
You need to have a clear theme or aesthetic for your TikTok account.
This doesn't mean that all of your videos need to look exactly the same. However, you'll agree that having a consistent style will make your profile more visually appealing, and that will help you stand out from the crowd. It will also help you to attract the right audience for your brand. Not sure what kind of audience you want to go for? Check out tiktok storm for their TikTok targeted audience plans.
Pay attention to lighting and angles.
Good lighting can make a huge difference in how your videos look. For that, you will need to ensure that you're filming in a well-lit area or that you're using a good lighting set-up. You can experiment with different angles, and find the ones that work best for the type of content you're creating. The right angle can make all the difference in making your videos look stunning.
Get creative with editing.
TikTok has a variety of editing tools and effects that you can use to make your videos more visually interesting. Playing around with different speeds, filters, and effects is a great way to add some visual flair to your videos and make them stand out.
As regards editing on tiktok, look at these:
Use the "speed" feature to create fast-paced, energetic videos. This can be great for dance or comedic videos, as it adds a sense of urgency and excitement. You can also slow down certain segments of your video to create a more dramatic or comedic effect.
Use filters and effects. TikTok has a variety of built-in filters that you can use to change the color or tone of your video, such as the "Face-Tune" filter for smoothing out skin and the "Dramatic" filter for adding a touch of Hollywood to your videos. You can use the effects like Glitch, VHS, 3D and more to add a unique touch to your videos.
Add stickers, texts, and other elements to your videos using the built-in editing tools. This is a great way to add some personality and creativity to your videos and make them more visually interesting.
Use apps like Inshot and Videoleap to edit your videos. You can easily crop, trim, add music, effects and more with these apps.
The important thing to keep in mind with editing is to have fun and experiment with different techniques. See what works for your content and your aesthetic, and don't be afraid to try something new. Editing your video is not just to make it look stunning. It is also a great way to tell a story and engage your audience.
Use good audio.
Audio is often overlooked but it plays a crucial role in setting the tone and mood for your videos. You need to use only high-quality audio. Also, consider adding a backing track or sound effects to make your videos more engaging.
With these 4 insider tips we've covered today, you should now be able to take your TikTok experience to a whole new level. Your videos can now look stunning in no time. Remember that a consistent aesthetic, good lighting and angles, creative editing, and high-quality audio are key to making your TikTok vids stand out from the rest.
But don't take it too seriously. That is my candid advice. The most important thing is to have fun, and then let your creativity flow. Just think about all the times you scrolled through TikTok and found yourself laughing at a silly video, or feeling emotional about a touching one. All in all, the platform is about being yourself, and showing the world who you are. It isn't another race for the gold. That fact alone should be the most stunning thing of all.
So go out there, and make TikTok a great place for you again. One video at a time. Join in. Let's make the world a funnier, more creative and joyful place together.